What others are saying: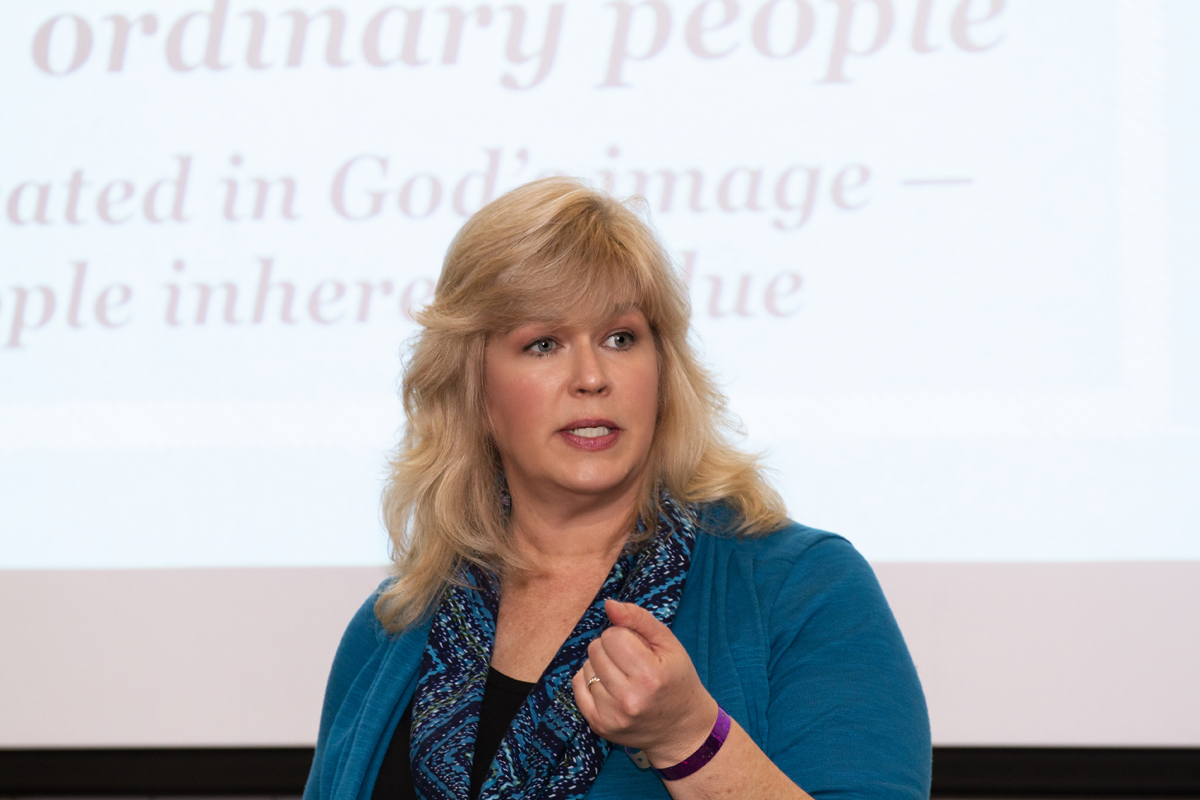 "Lisa is a gifted, down-to-earth speaker who has a natural connection with her audience. She communicates difficult concepts in an easy-to-understand way for those with little (or no) background in apologetics and will be a blessing to any church group or conference!"

— Natasha Crain, national speaker and author of Keeping Your Kids on God's Side and Talking with Your Kids about God
"Lisa has an engaging and warm teaching style that draws people in."

—Jean E. Jones, Bible Study Author, blogger, speaker and co-author of Discovering Hope in the Psalms
"Lisa is an engaging speaker. She tackles tough questions with biblical integrity, keeps audiences engaged with real world applications and has a delightful sense of humor."

—Scarlett Clay, Christian apologist, artist & teacher/speaker.
Upcoming Engagements
Christian Life College – I am now an adjunct professor at the Madison satellite campus, and will be presenting on the Doctrine of Election Fall Semester, 2021.
Ongoing—Lisa is teaching at "School of the Bible," an adult ministry at City Church, Madison. This bi-monthly class is held on the 1st & 3rd Wednesdays evenings, each month at her local church.
4th Annual Women in Apologetics National Conference – Lisa conducted a workshop on how to get started in apologetics, Saturday, Jan. 23, 2021.
Past events
Voices of WIA (Women in Apologetics) – Lisa interviewed all of the speakers at the 2020 conference in January, one month before the pandemic closed everything down.
Discovering Hope in the Psalms – a 2019 Summer women's bible study on Jean E. Jones creative bible study book.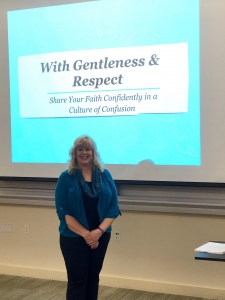 April 3, 2019—School of the Bible class. Lisa taught a Bible class on the Ephesians to 2 Thessalonians.
April 1, 2019—"Why God allows suffering?" — at the Ratio Christi chapter held at the U.W. Madison.
March 23. City Church Leadership Seminar – Lisa taught on "Women in Leadership."
Feb. 4, 2019—Lisa presented on the "Reliability of the New Testament" Gospels at the Ratio Chrisi chapter held at the U.W. Madison.
Jan. 12, 2019—Women in Apologetics (WIA) National Conference. Lisa conducted a break-out session on combining evangelism techniques with apologetics, entitled: "With Gentleness & Respect."
Dec. 19 – School of the Bible: Lisa taught on the last four books of the Old Testament, the minor prophets.
August, 2018— Rochester, Minnesota. Lisa helped the Vital Church ministry team with a transitional diagnostic report on the health and vitality of a local church going through a crisis.
June – July, 2018: "Heaven" – a women's study on our eternal home.
May 2, 2018—"Dealing with Difficult Questions" class. Lisa presented on 'Why God Allows Evil & Suffering'.
March 24, 2018—"City Church Leadership Seminar". Lisa presented on 'Rethinking For the Bible Tells Me SO'.
February 3, 2018—"Truth: the Heartbeat of God" Women's Conference. Lisa conducted a breakout session on "When Skeptics Ask."
January 19 & 20, 2018—The National Inaugural Women in Apologetics Conference, Biola University, CA. Lisa spoke on the Bible's reliability.
October 13 & 20, 2017— UW Upperhouse, Lisa spoke on the issues of "Science & Faith."
Topics Lisa can speak on:

1. Does God Exist?
2. Why Does God Allow Suffering?
3. Science & Faith Are Not at Odds
4. Has the Bible Been Changed Over the Years?
5. How to Share Your Faith in a Culture of Confusion
6. Is the Bible Sexist?
Would you like "Lisa Q" to speak at your event?
Contact via email: LisaQthinkdivinely@gmail.com
Permissions: You are permitted and encouraged to reproduce and distribute this material in any format provided that you do not alter the wording in any way, do not charge a fee beyond the cost of reproduction, and you credit the author.
Disclosure of Material Connection: I have not received any compensation for any of these posts. I have no material connection to the entities I have mentioned. I am disclosing this in accordance with the Federal Trade Commission's 16 CFR, Part 255: "Guides Concerning the Use of Endorsements and Testimonials in Advertising."